Pancreatic Cancer Surgery in Kerala
There are only a few centers in Kerala where surgery for Liver tumours, Hilar Cholangiocarcinoma (Klatskin's Tumour), Pancreatic cancer, periampullary carcinoma etc. are being successfully undertaken. My unit is equipped with most modern facilities and equipment like Ultrasonic Dissector for liver resection from Stryker, Gen X system of Harmonic scalpel and Enseal of Ethicon , Force Triad-Ligasure vessel sealing system of Covidien, Intraoperative Ultrasound from Aloka, Argon Plasma Coagulator from Erbe, Digital Fluoroscopy of Siemens, Radiofrequency ablation system and Thromboelastograph for successful conduct of such major surgeries like pancreatic cancer surgery Kerala.
Hepatic resection:
Hepatic/liver resections are done commonly for liver tumours. It requires good preoperative planning, meticulous surgery and intensive postoperative care for good results the following hepatectomy. The following procedures are done regularly in our hospital with intensive care.
Right and left hepatectomy.
Parenchyma –conserving liver resection.
Surgery for Kalatskin tumour.
Radical cholecystectomy for carcinoma gall bladder surgery for choledochal cyst (often done laparoscopically).

Pancreatic surgery:
Having a pancreatic cancer surgery in Kerala requires thorough planning and execution of surgery and meticulous postoperative care.
Whipple's pancreaticoduodenectomy for carcinoma pancreas and periampullary carcinoma.
Lateral Pancreatojejunostomy, Head-Coring with LPJ for chronic pancreatitis.
Distal pancreatectomy (often done laparoscopically).
Median pancreatectomy Pancreatic necrosectomy and Whipples surgery for pseudocyst (often done laparoscopically).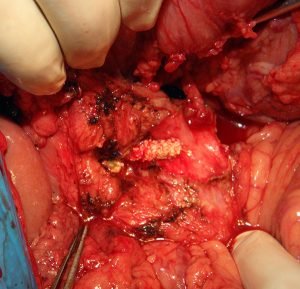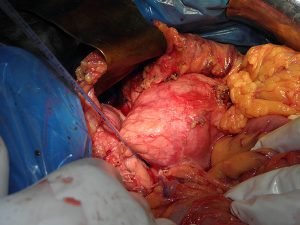 Dr. K Prakash is a well-known laparoscopic surgeon. He has been providing impeccable results till date, pancreatic cancer surgery Kerala is the extension of the services he provides. Anyone looking for pancreatic cancer treatment or liver tumor surgery or whipples surgery for periampullary carcinoma, Cholangiocarcinoma can get treatment facility here. From detection to surgery, medication to follow-ups; we take complete care of every patient individually.
Call us at 91 97455 44493 to schedule an appointment today!